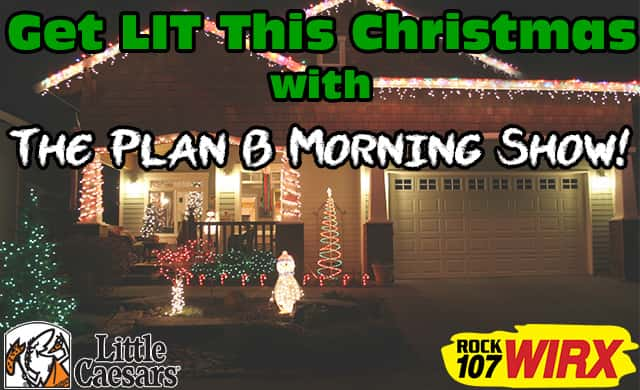 BROCK AND HUNTER WANT TO HELP YOU GET LIT FOR CHRISTMAS THIS YEAR!
We're gonna hook one lucky listener up with lights and installation on their house this Christmas! Courtesy of LITTLE CAESARS and HOUSEMASTER!
Just tell Brock & Hunter and Little Caesars why YOUR home in the WIRX listening area deserves to win free decorations! Enter between November 1st and November 30th right here. Then listen Friday, December 1 to see if you've won!