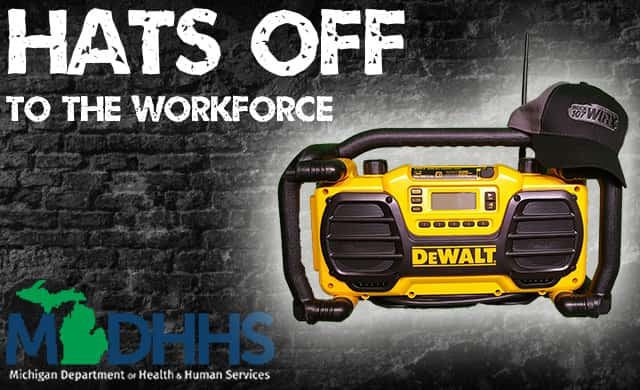 Are you a blue collar worker? An integral part of the workforce? Doing the dirty work that others won't? Then ROCK 107 WIRX and the Michigan Department of Health and Human Services Foster Kids of Berrien County want to recognize and reward YOU!
Brock & Hunter from the Plan B Morning Show invite YOU to be part of HATS OFF TO THE WORKFORCE, our way of thanking our hard-working listeners across Southwest Michigan!
Join Brock & Hunter at these locations!
– Wednesday, March 29th – Sophia's House of Pancakes in Benton Harbor (7-9am)
– Saturday, April 8th – McDaniel's Harley Davidson in South Bend (Noon-2pm)
– Wednesday, April 12th – Coach's Bar & Grill in Stevensville (5-7pm)
– Wednesday, April 19th – Sophia's House of Pancakes in Benton Harbor (7-9am)
– Wednesday, April 26th – The Mark III in St. Joseph (5-7pm)
– Thursday, May 4th – Little Caesar's Pizza St. Joseph (5-7pm)
Stop by to see Brock & Hunter and take a break, and we'll reward you with:
– Awesome specials
– The chance to register for a BRAND NEW SCREAMING YELLOW DEWALT WORKSITE RADIO (pictured above). We'll draw for the radio after the broadcast. You do not need to be present to win.
– A FREE WIRX TRUCKER HAT for the first 40 people (pictured below)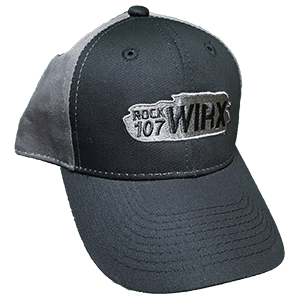 Brought to you by: