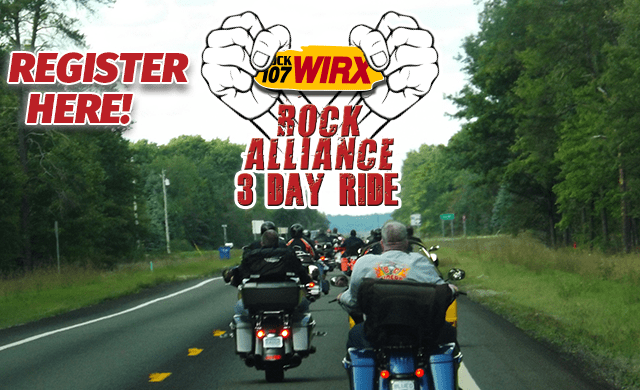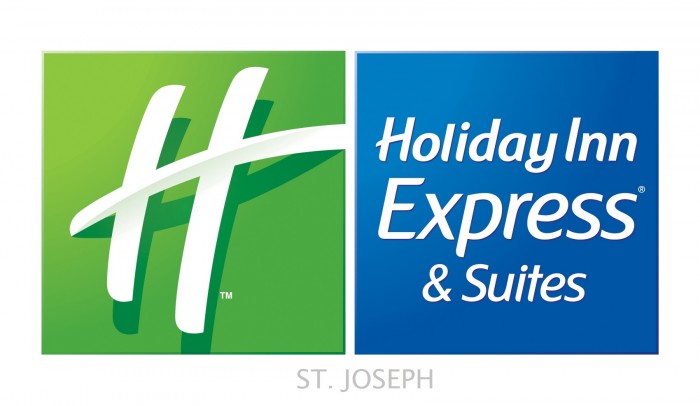 ROCK 107 WIRX, HAVEN HEATING & AC, AND HOLIDAY INN EXPRESS OF ST. JOSEPH
Rock Alliance 3-Day Ride, Benefiting MI JOURNEY 
Thursday-Saturday, September 14, 15, & 16, 2017
Join us for the Rock Alliance 3-Day Ride on the Great River Road through Michigan, Illinois, Iowa, and Wisconsin!
$100 minimum per Rider ($1 extra fee for credit card processing)
All Proceeds MI JOURNEY…
MI-Journey is a local support center for those suffering from significant mental health issues, offering a safe and accepting environment. The organization provides peer mentoring and support, support groups, classes and health and wellness programs too. September is national suicide prevention month and we are helping in their efforts to make sure no one feels alone and if they are struggling to reach out for help. 
Visit mi-journey.org for more information.
Thursday – September 14 (ride for 250 miles)
7:30-9:30 AM: WIRX broadcasts live from Holiday Inn Express, St. Joseph
8:00-9:45 AM: Riders check in at Holiday Inn Express St. Joseph – includes breakfast & a ride t-shirt(3019 Lakeshore Drive, St. Joseph, MI)
10:00 AM: Leave for Trip
Lunch: Buffalo Wild Wings in Lennox, IL
Dinner: Wagonwheel Pub in Mineral, IL
Hotel: Holiday Inn Hotel & Conference Center in Rock Island, IL
Friday – September 15 (Ride for 200 miles)
Visiting: Galena Harley Davidson
Lunch: Eddie's Irish Pub in Praire Du Chien, WI
Hotel: Holiday Inn Hotel & Conference Center in Rock Island, IL
Saturday – September 16 (ride for 250 miles)
Riding home from Rock Island, IL hotel
Room Reservations: Call the Holiday Inn Hotel & Conference Center in Rock Island, IL directly to make your reservation. They can be reached at (309) 794-1212. Please make this reservation immediately after you register for the ride. Special Rate $92.00 is available until sold out or until rooms are released. Last chance to get special rate rooms is August 31st. Rooms are still available after but at full price. Room registration is a separate cost from this registration for the ride, and must be taken care of by rider.
You are responsible for your own lodging, and you will be responsible for several meals, gas and any other fees incurred while traveling. A chase vehicle with emergency trailer will be available in case of break downs. This ride is organized by our friends at the Berrien County Riders.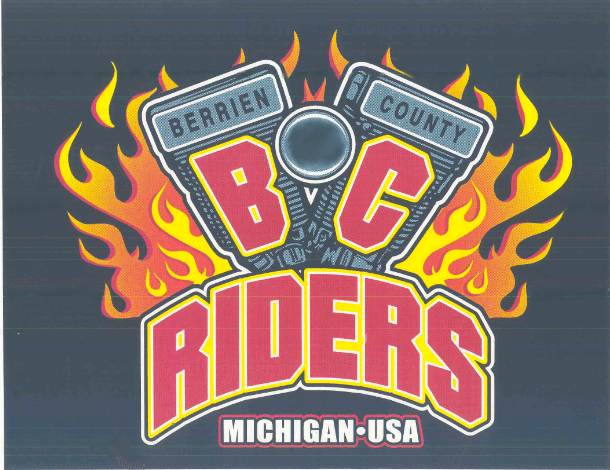 Registration Deadline: By 5:00pm, TUESDAY, SEPTEMBER 12.
Where to Register: Online by clicking the link below (Visa, Mastercard, Discover Card accepted). In-Person at the ROCK 107 WIRX Studios on Napier in Benton Harbor, Monday-Friday, 8am-5:30pm.
CO-SPONSORS