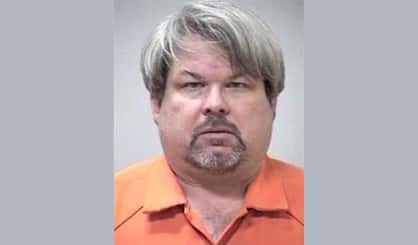 Kalamazoo mass shooting suspect Jason Dalton is expected to face 16 felony charges when he goes on trial late this year or early next year. That's according to Kalamazoo County Prosecutor Jeff Getting who says Dalton is currently being evaluated for competency. Getting expects that when the results of the defense-requested exam are in, the prosecution is going to ask for a second opinion.
"That will slow the process down," Getting said. "We've been in constant contact with our victims in those cases and their families. They understand what's going on."
Dalton allegedly went on a shooting spree in the Kalamazoo area February 20, killing six people. He's charged with six counts of murder and 10 other felonies. Police say the Uber driver told detectives he was urged to kill by the ride-share company's cell phone app.