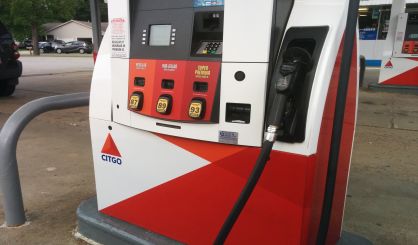 Gas prices have spiked one more time as summer winds down to Labor Day and the last surge of vacationers hits the highway. AAA Michigan says prices are up 7¢ a gallon since last week, averaging about $2.39 per gallon statewide. GasBuddy.com's Patrick DeHaan says higher crude oil prices are fueling the increase but he expects prices to begin falling again after Labor Day.
"Inventories for crude oil and gasoline are sky-high," says DeHaan. He says fears that domestic production might dry up as crude prices dropped have not materialized, but he says that day will come eventually.
"That is something that will come to haunt us, maybe not tomorrow, maybe not next month or even next year, but the cycle will come back around where oil prices are higher. So, enjoy it while it lasts."
AAA says the market for Midwestern gasoline remains volitale due to the BP refinery in Whiting, Indiana being slow to come back to full production after having issues. Locally we're paying $2.34, up 6¢ from last week. The state's lowest prices are in Traverse City at $2.32, while drivers in Ann Arbor are paying the most at $2.46. The auto club predicts about a million Michiganders will travel sometime between now and a week from tomorrow, when fall classes begin in most school districts.