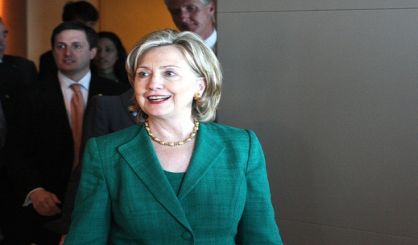 Political analysts suggest Hillary Clinton's new email issue could hurt her chances to win the presidency, but Eastern Michigan University Political Science Professor Ed Sidlow says that isn't the case.
"I don't think this will change the election outcome," Sidlow said. "I do think it might reduce the somewhat inflated expectations some people may have had about Secretary Clinton's performance in the Electoral College."
It was Friday when FBI Director James Comey notified Congress about his bureau's review of emails potentially related to Hillary Clinton's personal server. Clinton's campaign and allies quickly decried the decision's timing, and the candidate herself called on the FBI to release the "full and complete facts" about its review.