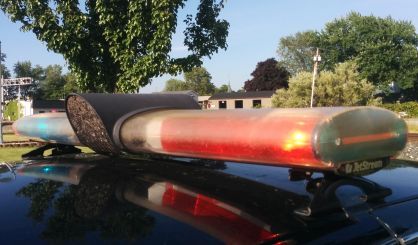 A cash reward for information about the death of a Central Michigan University student has been increased to $10,000. Police believe the vehicle that hit Ryan Tsatsos nearly a year ago is a dark metallic blue color. The vehicle could likely have front passenger side damage and potentially fender, windshield and hood damage. Julie Lopez of Crime Stoppers says Tsatsos was hit and killed while walking to his residence hall.
"These kids were walking along the side of the road, and this vehicle came up and struck them and left Ryan for dead," Tsatsos said.
Lopez says the incident happened just after midnight on November 1st of 2015. Anyone with information is urged to contact police.