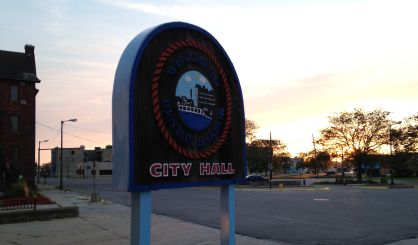 A busy year is being planned by the Benton Harbor Downtown Development Authority. President Richard Hensel tells WSJM News, for one thing, they're aiming to have a block party this June to raise money for the annual holiday lighting that's put up along Main Street. Support from the parks conservancy was recently pulled, but Hensel says the DDA wants to find a long-term way of making sure the lights go up each year.
"It makes sense for us as a way to promote Benton Harbor as a place for the holidays to be involved in making that happen from year to year," Hensel said.
Hensel says they want to hold a fundraiser to pay for the lights well in advance of the Christmas season so they're not scrambling to get money in September or October. Hensel tells us the DDA is also planning to launch a professional advertising campaign to attract new business to downtown Benton Harbor. He addressed city commissioners this week to fill them in.