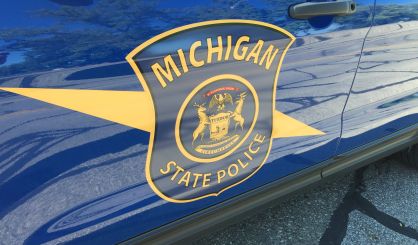 The Michigan State Police trooper attacked this week while making a traffic stop and one of the men who rescued him are speaking out. Jerry Burnham told our partners at WNDU NewsCenter 16 it was his wife who noticed MSP Trooper Garry Guild struggling with two Indiana men on US 31 in Berrien Township.
"My wife's like, 'There's an officer out there,'" Burnham said. "She started yelling that he needed help and she told us to stop. So, that's what we did."
Guild is very thankful for the help of Burnham and another good Samaritan who stopped and helped free him.
"It's good to be here," Guild said. "I thought at one point that I wouldn't. My wife met me at the hospital. She hugged me and told me that she loved me."
Michael Barber of Mishawaka and Travis Wise of Middlebury are locked up in the Berrien County Jail. They both face up to ten years in prison for attacking Guild.