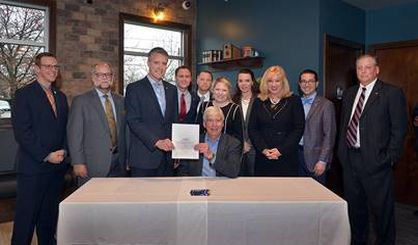 Governor Rick Snyder has signed a sweeping package of criminal justice reforms championed by state Senator John Proos. The legislation includes programs to help ex-cons find jobs when they're released, new partnerships between the corrections department and outside groups to train prisoners, and more ways to help probationers avoid getting locked up. Senator Proos tells WSJM News the plan will make a big difference with several reforms.
"Criminal justice reforms that utilize best practices and begin to shift the focus from incarceration to rehabilitation in a way that identifies ways that we can decrease crime in our communities," Proos said.
Proos' bill in the package limits the time a probation violator would serve for a technical violation, while allowing judges to shorten a probation term as a result of good behavior. Proos says they also want to get to the root of many crimes in order to keep the prison population down while ensuring communities stay safe.