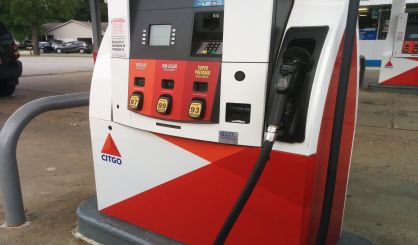 Gas prices have risen to start out the week. AAA estimates the average price around Michigan is $2.45 per gallon, an increase over last week of 15 cents. Gas Buddy's Patrick DeHaan tells WKZO News crude prices have been rising.
"It's back over $50 a barrel," DeHaan said. "Just a few weeks ago, it dropped as low as $47. So, this is more a story of oil prices."
DeHaan's been expecting a gas price hike for the summer. If anything, he says it's come later than expected. The average gas price around St. Joseph-Benton Harbor Monday afternoon matched the statewide picture. Regular unleaded was selling in most places for about $2.45 per gallon.