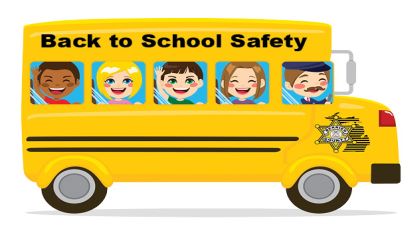 The Berrien County Sheriff's Department is reminding everyone of some safety tips ahead of the start of a new school year. Deputy Kelly Laesch tells WSJM News drivers need to mind their manners around school buses.
"If a bus has their lights on, or is dropping off or picking up kids and you pass them, it is against the law," Laesch said. "It's a pretty hefty ticket too. All the bus driver needs to do is get your information and then turn it in, and then you'll have a visit from us."
Laesch adds you should also know where bus stops are and be extra mindful in the morning. Additionally, she urges parents to make sure their kids carry or wear something reflective when they're walking to school. 301 children were killed in school transportation-related crashes between 2006 and 2016.