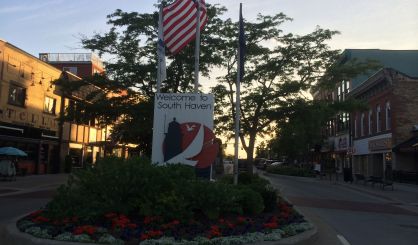 A band shell proposed for South Haven's Riverfront Park has been generating some controversy. At a South Haven Downtown Development Authority meeting this past week, nearby resident Jodi Carlson spoke out against the idea.
"First of all, the noise is inconceivable," Carlson said. "It's so hard to live there right now."
Rresident Roger Ward also passed handouts to the DDA members and the audience. He said his main considerations included sight lines at Riverfront Park as well as alternative sites, like Stanley Johnston Park. Comments made by audience members and the DDA were noted and will be discussed at their next meeting.