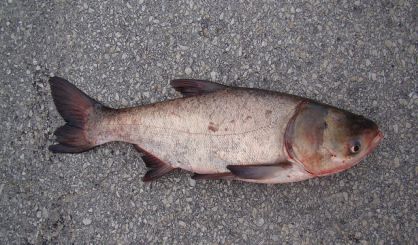 The Michigan Department of Natural Resources is hoping the public will offer its input to the U.S. Army Corps of Engineers as it takes comments on the Brandon Road lock and dam study. That study was recently released with several recommendations for preventing the spread of the Asian carp into the Great Lakes, says the DNR's Tammy Newcomb. She tells WSJM News the report focuses on that one shipping location in Joliet, Illinois.
"It's a place in the channel that's narrow, and the way it's set up with a dam and a lock allows measures to be put in place there so it would still allow for barges to move through, but it wouldn't potentially flood Chicago because water would just flow over the dam there."
Newcomb tells us the Army Corps is taking public comments on the report now. You can find the report right here. Newcomb says it's vital to keep the invasive Asian carp out of Lake Michigan in order to protect the fishing industry.