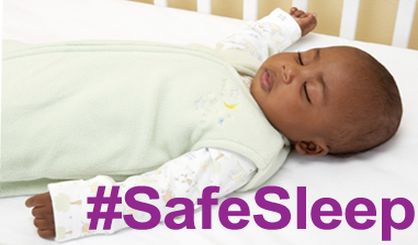 The Berrien County Health Department is spreading a message about safe infant sleep this month. Deputy Health Officer Courtney Davis tells WSJM News a common cause of infant deaths is improper sleep.
"In Berrien County, unfortunately, our infant death rate is even higher when compared to the state," Davis said. "From 2010 to 2015, we had 24 infants die from unsafe sleep."
So, for the month of September, the Berrien County Health Department is teaming up with Lakeland to give out special safe infant sleep packages to new parents. Davis tells us you need to follow the ABCs of safe infant sleep. That means the baby should sleep alone, on its back, and in a crib. Also, make sure there are no pillows or extra blankets in the crib. For more information, go to Michigan.gov/SafeSleep.