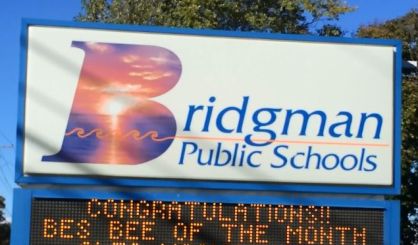 Good news out of Bridgman Public Schools this past week. Superintendent Shane Peters tells WSJM News the district's students were among the top in the county across the subjects of math, science, social studies, and English on the latest M-STEP tests.
"The Bridgman students in grades three through eleven are either near the top or at the top of the county in the M-STEP proficiency scores," Peters said.
The M-STEP is Michigan's standardized test for students in several grades. Peters tells us Bridgman students were number one in Berrien County when it comes to Total Science Proficiency and Total Social Studies Proficiency. In general, at the top of the MSTEP heap in Berrien County are St. Joseph, Lakeshore, and Bridgman students. Peters tells us he's proud of the staff and the kids.