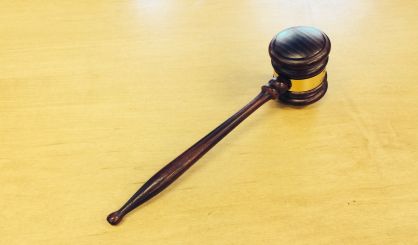 Constitution Day may have been Sunday, but the Michigan Supreme Court celebrated it Monday with a variety of activities. John Nevin is the Communications Director for the Supreme Court. He spoke with Michigan News Network about what was planned for the day.
"Students from all around the state are visiting today," Nevin said. "They're hearing a talk by Supreme Court Chief Justice Markman, there are talks by some of our court of appeals judges. They're teaching about the separation of powers, about the rule of law and how everyone is treated equally under our constitution."
Nevin says that it's important for every Michigander to know their rights in the Constitution. He adds that when people don't know their rights, they tend to lose them.