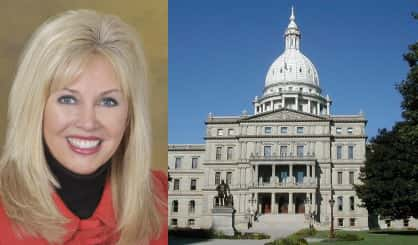 State Senator Tonya Schuitmaker is confident she has the qualifications to serve as Michigan's next attorney general. She tells WSJM News she has a background as an attorney taking on deadbeat dads and advocating for the vulnerable. Schuitmaker wants to continue fighting opioid abuse and take on some new tasks as attorney general.
"Cyber crime, that would be a priority of mine, as well as continuing on, helping crime victims, and standing up for the values in the Constitution." Schuitmaker said.
Schuitmaker tells us she'll continue many of the pursuits of current Attorney General Bill Schuette. She's the first Republican to announce a campaign in the race. Schiutmaker will be term limited out next year. So is Bill Schuette, who is now running for governor.