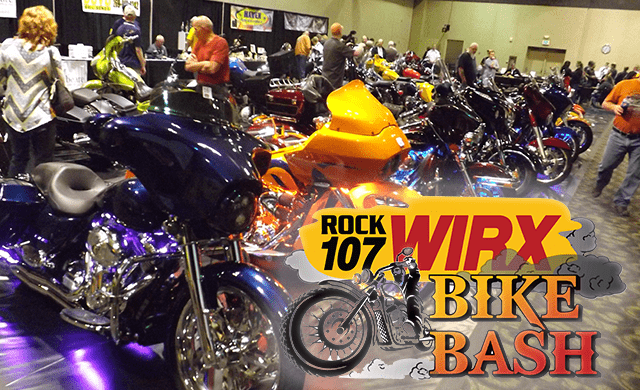 ROCK 107 WIRX's 2nd annual Bike Bash took place on Saturday, September 23rd at the LMC Mendel Center and was presented by Xtreme Wireless! The event was filled with tons of food, beer, vendors, and of course, BIKES!
You helped us raise over $300 for United Way of Southwest Michigan with your People's Choice Award votes. AND you helped our Rock Alliance benefactor MI-JOURNEY with the purchase of ROCK 107 WIRX merch!
Also brought to you by: Twisted Twin Custom Motorcycles, Ron Goos Realtor-Remax By the Lake, Haven Heating & Air, and Holiday Inn Express in St. Joe.
Check out photos from the event including winners and their bikes:
Play the Awards Ceremony video:
Check out our interview with Pre-Owned Zone sponsor Coloma Motorsports:
See Xtreme Wireless talk about their partnership with us:
Enjoy a conversation with Twisted Twin:
SEE YOU NEXT YEAR!