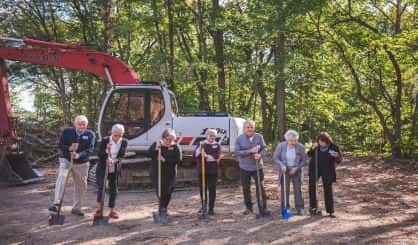 Fernwood Botanical Garden and Nature Preserve near Buchanan has broken ground on a new education center. Dignitaries gathered Thursday to celebrate the beginning of a $2 million, 5,500 square foot facility set to be the location of classes, workshops, interactive exhibits, research materials, and a gathering space. Fernwood Director Carol Line.
"It's going to allow us to expand our existing educational space, to double it," Line said. "It's going to be a very interesting design, and it's a multi-functional space"
The project is three years in the making, and it's been made possible thanks to the Seed the Future capital campaign, which has so far raised $3 million. The rest of the money will be used for improvements to the garden and the welcome center, and also to boost Fernwood's endowment. The new center will be finished next fall.