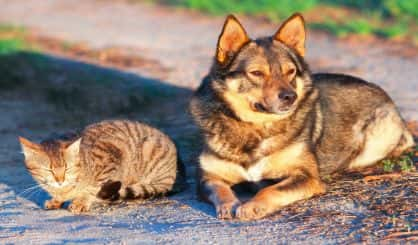 If you'd like to get a cat or dog, consider adoption. That's just as the Bissell Pet Foundation is sponsoring an Empty The Shelters event next Saturday, October 14. 75 shelters are taking part in Michigan. Bissell Pet Foundation founder Cathy Bissell told Michigan News Network Michigan has received many animals displaced by hurricanes in the south.
"A lot of the animals were coming up before the hurricanes hit because a lot of those animals were in crowded shelters and they needed to move those animals," Bisell said. "So, a lot of those animals have already coming into this area and they need homes."
If you adopt a pet on Empty the Shelters Day, Bissell will pay the adoption fees. For more information , got to BissellPetFoundation.dot.org. One of the shelters taking part in next week's event is the Cass County Animal Shelter.