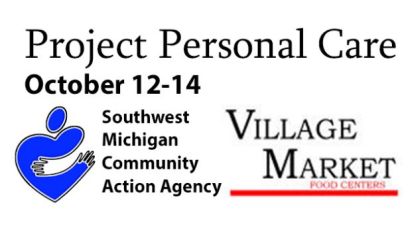 Happening this Thursday through Saturday is an event organized by COSY radio, or SuperHits 103.7, to collect supplies for those in need around southwest Michigan. COSY's Paul Layendecker tells WSJM News it's Project Personal Care. COSY personalities will be at the Village Market in South Haven collecting personal items for the Southwest Michigan Community Action Agency.
"We just set a couple of days aside at the station to raise personal care items," Layendecker said. "Soap and toothbrushes and diapers and toilet paper. Simple things that people just take for granted."
Layendecker tells us they collect food for the Community Action Agency over at Y Country each year, but there's also a need for care items, and that's when COSY comes in. The supplies benefit families all over the region. Stop by the Village Market Thursday and Friday from 6 to 6 or Saturday from 10 to 2, and make a donation.