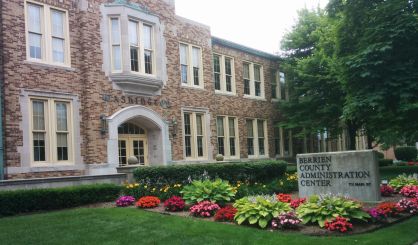 Berrien County Clerk Sharon Tyler wants voters to be ready for next week's elections. She tells WSJM News the Berrien County communities holding elections will be the cities of St. Joseph and Benton Harbor, along with Chikaming Township and the Lakeshore school district. Those voters should know a few things.
"They will be the first to try out the new election equipment," Tyler said. "We've got to make sure that everybody makes sure they bring their proper I.D. when they come to vote. Don't wear any election-related clothing to the polls [regarding] who you're supporting or which propsals you're for when you come to vote."
Tyler tells us the new machines will have you filling in an oval instead of connecting a line. There will also be new features for disabled voters. Tyler says the election workers have all been trained, and they'll be able to help you if you need it. Results for the election will be posted at BerrienCounty.org/Elections.