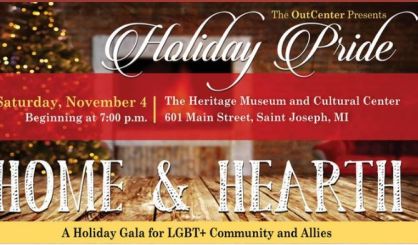 The OutCenter in Benton Harbor is hoping a large crowd turns out this Saturday for their annual holiday concert. The event will be held at the Heritage Museum in St. Joe, with the OutCenter's Mary Jo Schnell telling WSJM News it's all about welcoming one and all to enjoy the holiday spirit.
"It's going to be just beautiful," Schnell said. "These evenings have come to be known as very powerful, unifying evenings where people have come to embrace the idea of caring for each other."
There will be jazz and a cappella performances, all led by southwest Michigan native Andrew Benedict Fisher. Tickets are $40, and you can get them at the OutCenter or online. Just click this link.