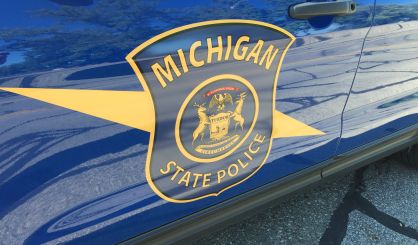 Michigan State Police are launching a new pilot program to catch drivers under the influence of a controlled substance, and Berrien County is one of five counties picked to be a part. MSP First Lieutenant Jim Flegel tells WSJM News, as part of the new program, specially-trained officers known as Drug Recognition Experts will collect a saliva sample from someone suspected of impaired driving. The officers will have instruments to run a preliminary test for some substances.
"Amphetamines, benzodiazepines, cannabis, cocaine, methamphetamines, and opiates," Flegel said.
Flegel tells us if a preliminary test finds any of those things, a person could be arrested. A blood test would also be taken. He tells us state police are launching the program in response to a growing number of fatal crashes involving individuals who have been using controlled substances.
"I have a feeling that we're going to see a good number of drugged driving arrests from this program," Flegel said.
The pilot program starts on November 8 and runs for one year. Then, state police will report back to the legislature. From there, the program could be expanded to other counties, depending on the results.