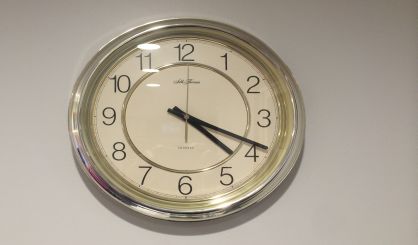 After you turn your clocks back one hour this weekend, the Michigan Department of Transportation is hoping you will take extra care when behind the wheel throughout the weeks to follow. MDOT spokesperson Michael Frezell tells WSJM News it will get darker earlier than usual for a while there. That means drivers need to be alert.
"It is known that there are more pedestrian and bicycle-related incidents that happen when the time changes," Frizell said. "People are used to driving home when it's light out, and now it's going to be generally darker when they go home and they may not see someone out on the road."
Frezell adds pedestrians and those on bicycles also should be more careful. He suggests they wear something reflective.