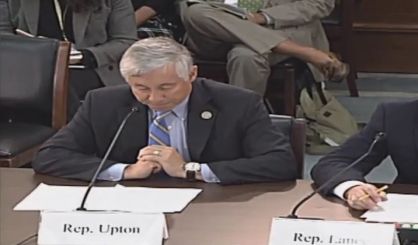 Congressman Fred Upton is happy to continue running for the U.S. House. He told Michigan's Big Show this week that after studying the issue, he determined running for U.S. Senate next year against Senator Debbie Stabenow would simply be too daunting of a task.
"You've got to raise $250,000 a week, minimum," Upton said. "I can do that for a few weeks, but after week 12, you go, 'Why am I doing this thing?'"
Upton said he would not have gone negative on Stabenow even if he had run.
"I wouldn't have done that," Upton said. "For sure, there would be a contrast approach, for sure."
Upton told the big show the decision not to run for Senate wasn't easy, but he feels better remaining where he is. He adds he did get a lot of encouragement to run for Senate. He was first elected to represent southwest Michigan in Washington in 1986.