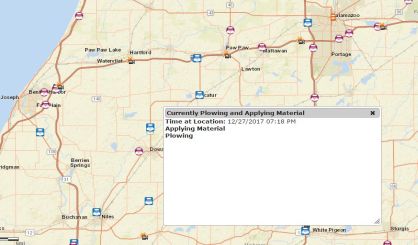 Travel has been difficult in southwest Michigan with plenty of slide offs and jack-knifed semis to talk about along the highway. Michigan Department of Transportation spokesperson Nick Schirripa tells WSJM News road salt won't work when it's this cold.
"The salt will melt some ice and snow, but very quickly because it's so cold it will simply refreeze before our plows have a chance to move it off the roadway," Schirripa said.
So, Schirripa says take it easy. He notes MDOT's MIDrive website has all kinds of information that could be useful to drivers this winter. For example, you can track plows, see images taken from their dashboards, and check out traffic camera images. There's also weather information posted there. The website is Michigan.gov/MIDrive.