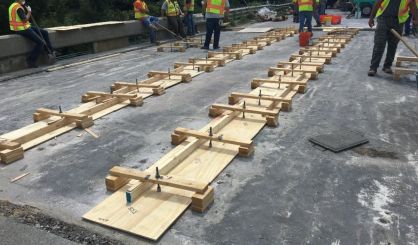 The Michigan Department of Transportation is pointing to a recent bridge project in St. Clair County as an example of how the agency could team up with local agencies and others to make road projects more efficient in the future. MDOT spokesperson Jocelyn Hall tells WSJM News the state agency helped the St. Clair County Road Commission find a new high-performance concrete project to use for joints on one of its bridges. The new concrete was produced by the University of Michigan.
"It's becoming a little more common that different agencies working together," Hall said. "From the public's perspective, it kind of seem like…all of those agencies should work together."
Hall tells us the project in St. Clair County is being viewed as a model for how multiple agencies can cooperate. MDOT's Bureau of Bridges and Structures has been serving as the contact point for local road agencies that want to find new efficiencies in their projects.