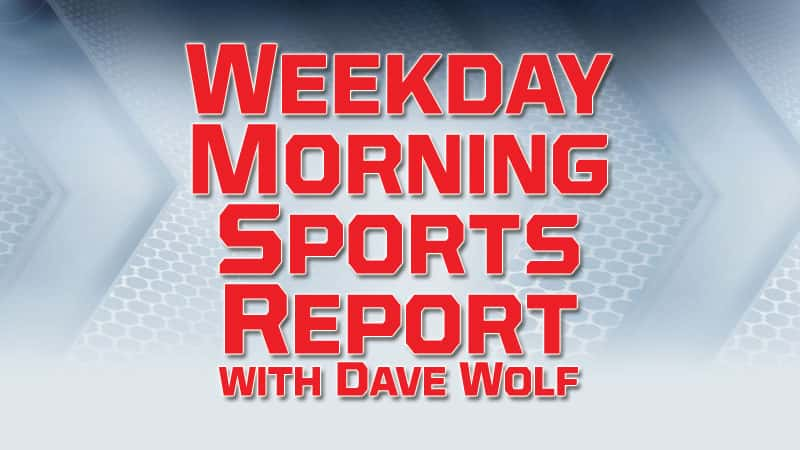 95.7 & 1400 WSJM Sports     @wsjmsports     wsjmsports.com     Wednesday, January 10, 2018
NCAAMBB – Men's College Basketball
Last Night
(4) Michigan State 76, Rutgers 72 – OT
Georgia Tech 60, Notre Dame 53
(4) Michigan State 76, Rutgers 72 – OT – Michigan State needs OT to top Rutgers
Miles Bridges ended his scoreless start with 7:43 left in regulation and finished with just 11 points for Michigan State.  The Spartans (16-2, 4-1 Big Ten) were coming off a lopsided loss at Ohio State and the setback seemed to have lingering effects for the team and their sophomore star.  The Scarlet Knights (11-7, 1-4) took a one-point lead on Corey Sanders' step-back jumper with 1 minute left. Sanders missed a long jumper with 16 seconds left. Bridges was fouled with 8 seconds left, but made only the second free throw to tie the game. With a chance to win, Sanders missed a shot near the top of the key with a second left in regulation. Sanders made a game-tying floater with 1:21 left in overtime. He made a layup to pull Rutgers within two with 9 seconds left, but Cassius Winston sealed the win with two free throws to put the Spartans ahead by six. Sanders scored 22 points for the Scarlet Knights. Michigan State's Nick Ward had 17 points.
Georgia Tech 60, Notre Dame 53 – Okogie-led Georgia Tech tops Notre Dame
Josh Okogie scored 17 points and Georgia Tech snapped Notre Dame's five-game winning streak, beating the depleted Fighting Irish 60-53 Wednesday night in the Atlantic Coast Conference.  The Irish were again missing two of their top players, preseason All-America selection Bonzie Colson and Matt Farrell.  Colson had surgery last week for a broken left foot and is expected to be out for at least eight weeks. Farrell, a senior point guard who is averaging 15.9 points a game, missed his second straight game with a sprained left ankle. Georgia Tech took advantage of their absence, handing Notre Dame just its second loss in the last eight games. Martinas Geben led Notre Dame with 16 points, while Mooney and T.J. Gibbs had 11 apiece. The Irish made just under 36 percent from the field (21 of 59), including 4 of 18 from 3-point range.  Tadric Jackson added 11 points for Georgia Tech. Lammers chipped in with 10 points and 10 rebounds.
NCAAWBB – Women's College Basketball
Last Night
(23) Michigan 84, Indiana 79
Western Michigan 88, Northern Illinois 83
Central Michigan 90, Bowling Green 54
Kent State 76, Eastern Michigan 69
Tonight
(2) Notre Dame at (3) Louisville, 7:00 p.m.
Michigan State at (11) Maryland, 8:00 p.m.
NHL – National Hockey League
Last Night
Minnesota Wild 2, Chicago Blackhawks 1
Wild 2, Blackhawks 1 – Suter, Dubnyk lead Wild past Blackhawks
Ryan Suter gave Minnesota the lead on a 4-on-4 early in the third period, Devan Dubnyk made 34 saves and the Wild held off the Chicago Blackhawks 2-1 on Wednesday night to end a two-game slide.  Jonas Brodin scored in the second period for Minnesota (23-17-4). The Wild pulled two points ahead of Chicago (21-16-6) in the tight Central Division and tussle for playoff spots in the Western Conference.  The Wild were outshot 14-5 in the first period – and lucky to trail just 1-0. Blackhawks defenseman Brent Seabrook scored his first goal since opening night.  But that's all the Blackhawks could muster. The Blackhawks were 0-for-3 on the power play.  Chicago's Anton Forsberg made 25 saves in his third straight start. Corey Crawford, the Blackhawks No. 1 goalie, missed his seventh game with an upper-body injury.
NBA – National Basketball Association
Last Night
Chicago Bulls 122, New York Knicks 119 – 2 OT
Detroit Pistons 114, Brooklyn Nets 80
Miami Heat 114, Indiana Pacers 106
Bulls 122, Knicks 119 – 2 OT – Markkanen reigns; Bulls top Knicks in 2OT
Rookie Lauri Markkanen scored a season-high 33 points, Kris Dunn shook off a nightmarish shooting night to make the tiebreaking basket in the second overtime, and the Chicago Bulls beat the New York Knicks 122-119 on Wednesday night.  Dunn had missed 14 of his first 17 shots before banking in a runner with just under a minute left in the second extra period, and Markkanen finished it off by making two free throws with 6.8 seconds remaining. Robin Lopez and Denzel Valentine each scored 20 points for the Bulls in their third narrow victory over the Knicks this season. Michael Beasley 26 points and 12 rebounds off the bench for the Knicks, who lost for the eighth time in 10 games. Kristaps Porzingis finished with 24 points, including a dunk at the buzzer to force the second OT.
Pistons 114, Nets 80 – Drummond leads Pistons past Nets by 34
Andre Drummond scored 22 points and grabbed 20 rebounds, Tobias Harris had 22 points, and the Detroit Pistons blew past the Brooklyn Nets 114-80.  Dwight Buycks added 17 points for the Pistons. Allen Crabbe scored 20 points and Rondae Hollis-Jefferson had 15 points for the Nets, who have lost three in a row. Detroit took a 90-61 lead heading into the fourth quarter and led by as many as 40 points, 104-64, with 8:20 remaining.
Heat 114, Pacers 106 – Heat beat Pacers to continue surge
Goran Dragic scored 20 points and Wayne Ellington made the decisive 3-pointer with 23.2 seconds left, helping Miami beat Indiana 114-106.  It's the sixth straight win for the Heat. Miami also ended a 10-game road losing streak against the Pacers.  Victor Oladipo scored 26 points and Lance Stephenson provided a late boost of energy that nearly allowed Indiana to erase a 10-point deficit in the final 9:57. Stephenson wound up with 15 points, eight rebounds and four assists.  But when Ellington's 3 bounced in rather than rolling off the rim as it appeared it would, Indiana's comeback hopes were over. Ellington was one of three Miami players with 15 points.  Hassan Whiteside had 16 points and 15 rebounds to help snap the Pacers' two-game winning streak.
NFL – Bears hire Hiestand for second stint
The Chicago Bears have hired Harry Hiestand for a second stint as their offensive line coach.  With the Bears announcing the move Wednesday, Hiestand becomes the first assistant to join new coach Matt Nagy's staff.  Hiestand was Chicago's offensive line coach under Lovie Smith from 2005-09. With six-time Pro Bowl center Olin Kreutz leading the line, Hiestand oversaw a group that helped the Bears reach a Super Bowl.  He spent the past six seasons coaching Notre Dame's offensive line. The Fighting Irish averaged 190 yards rushing during that time. Hiestand has 36 years of coaching experience.  Nagy spent 10 seasons working under Andy Reid in Philadelphia and Kansas City. He was the Chiefs' sole offensive coordinator this season.
AHL – American Hockey League
Last Night
Grand Rapids Griffins 5, Manitoba Moose 1
San Diego Gulls 2, Chicago Wolves 1
ECHL – East Coast Hockey League
Last Night
Idaho Steelheads 6, Kalamazoo Wings 2
NBAGL – NBA "G" League
Last Night
Santa Cruz Warriors 94, Grand Rapids Drive 92
Austin Spurs 119, Windy City Bulls 108
MCCAA – Junior College Basketball
Last Night
Men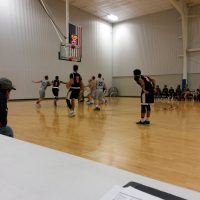 Lake Michigan College 91, Mid-Michigan 83
The Lake Michigan College men rallied from 13 points down in the 2nd half and improve to 6-7 on the season and 2-0 in the MCCAA West with a 91-83 win at Mid Michigan.   Bryce Saxton had 31 points and 9 assists for the Red Hawks.  Gavin Rasler had 24 points, including the first 7 points of the game.  LMC is home on Friday against Jackson.
Women
Mid-Michigan 81, Lake Michigan College 60
Despite holding the lead after the first two quarters, the Lake Michigan College Lady Red Hawks dropped an 81-60 decision at Mid-Michigan.  The Lady Red Hawks got a double double from Jade Mosier, who had 16 points and 13 rebounds.  Raasheedah Harris added 11 points as LMC falls to 9-3 and 0-1 in the MCCAA West.
MHSAA – High School Sports
Last Night
Boys Basketball
Fennville 64, Bridgman  53
Despite 28 points from Hunter Adams, the Bridgman Bees fell 64-53 against Fennville.  Nick Boyd added another 18 points in the loss.
Wrestling
Niles 72, St. Joseph 6
Lakeshore 62, Portage Central 12
Allegan 52, Paw Paw 28
Allegan 57, South Haven 23
Otsego 40, South Haven 18
Otsego 39, Paw Paw 34
Edwardsburg 48, Plainwell 24
Edwardsburg 68, Vicksburg 9
Dowagiac 70, Vicksburg 6
Dowagiac 39, Plainwell 38
Sturgis 58, Three Rivers 22
Brandywine 66, Berrien Springs 12
Brandywine 60, Benton Harbor 18
Comstock 41, River Valley 24
Comstock 60, New Buffalo 11
Constantine 43, Coloma 27
Constantine 51, Watervliet 22
Schoolcraft 48, Coloma 24
Schoolcraft 59, Watervliet 9
Mattawan 51, Kalamazoo Loy Norrix 19
Tonight
Boys Swimming and Diving
Kalamazoo Loy Norrix at Bridgman Co-Op, 6:00 p.m.
Mattawan at St. Joseph, 6:00 p.m.
Girls Basketball
Michigan Lutheran at Andrews Academy, 6:45 p.m.
Comstock at Bridgman, 7:30 p.m.
Berrien Springs at Buchanan, 7:30 p.m.