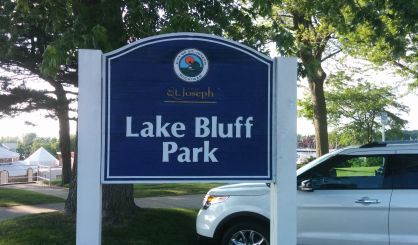 Changes are coming to the World War I monument along the bluff in downtown St. Joseph. At a meeting this week, the city commission approved moving the plaque listing area World War I soldiers to a more prominent spot at the doughboy statue. It's currently in the back, often obscured by vegetation. Now, it will be encased in concrete to the side of the statue. They're also adding a U.S. flag to the monument. A representative of the parks advisory board told commissioners about it Monday.
"It's just another honor for another group, for another war group, and I don't see a thing wrong with putting up another flag down there."
The commission gave its thumbs up to the plan, with Commissioner Laura Goos providing the lone no vote. The changes to the doughboy monument are being organized by the Daughters of the American Revolution and American Legion Auxiliary. They come as the 100th anniversary of the end of World War I approaches.