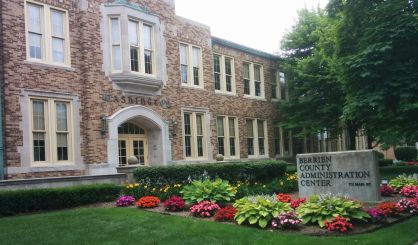 Berrien County Treasurer Bret Witkowski is still waiting for final numbers on this year's foreclosures. The last day to pay property taxes for 2015 was Monday, and Witkowski tells WSJM News he expects the foreclosures to be down from last year.
"It's a good sign," Witkowski said. "We're hoping to be close to less than 10% down from last year with people in Berrien County getting into payment plans and doing what they can to pay."
Witkowski tells us he won't have the final numbers until Wednesday because someone could have paid their taxes after the close of business Monday using a credit card. He also has to count up how many property owners got into payment plans in the final days leading to the deadline. He's hoping, all in all, for less than 200 foreclosures this year. Before adding up the payment plan information, he told us there were about 630 owners who still hadn't paid up for 2015.