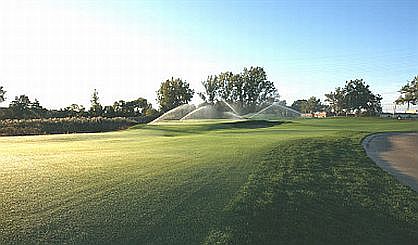 Benton Harbor City Commissioners have gotten an update on plans for this year's KitchenAid Senior PGA Championship at Harbor Shores. At Monday's meeting, the PGA's Ryan Ogle told them the event will attract thousands to the area.
"Our biggest opportunity to to yet again shine a light on southwest Michigan," Ogle said.
Ogle said TV coverage this year for the championship is being expanded by four and a half hours to a total of 16 and a half hours. New this year will be a May 26 concert at Harbor Shores for ticket holders. They'll also do the free community concert at City Center Park on May 24, this time to feature the Whispers and Morris Day and the Time. Ogle added the PGA is teaming up with the YMCA for a Kids Zone this year. The Senior PGA Championship will be May 24 through May 27.