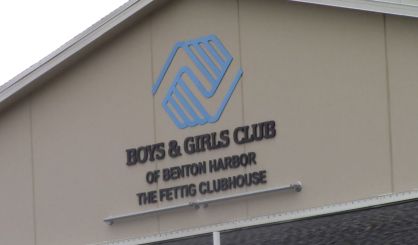 The Boys and Girls Club of Benton Harbor is preparing to celebrate its 20th anniversary. CEO Brian Saxton tells WSJM News next Monday will kick off a year-long celebration focused on the kids and everyone who has helped the Boys and Girls Club grow and achieve its mission.
"We're going to recognize the accomplishments and service of our former members," Saxton said. "We've got some alumni that have gone on and done some wonderful things with their lives. We have volunteers that over 20 years have given so much and enriched the club."
Saxton tells us without the support of volunteers and donors, the Boys and Girls Club wouldn't be able to reach and provide services to its 2,000 members. The club's two locations serve about 300 young people each day, offering them a safe and fun place to grow. The anniversary celebration kicks off next Monday with the reading of a proclamation by Benton Harbor Mayor Marcus Muhammad. It will be at 5:30 at the Fettig Youth Campus.