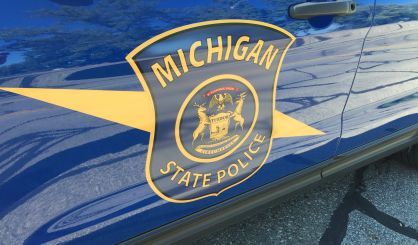 A drug take-back event this past Saturday resulted in more than 966 pounds of unneeded prescription medications being collected across the state. Michigan State Police tell us the agency's 30 posts served as drop-off locations for people to dispose of old drugs. The medications are then turned over to the DEA for safe disposal. The Niles post of Michigan State Police on Saturday collected 53 pounds of drugs alone. The next drug take-back event will be held in the fall. There are several locations around Berrien County where you can drop off unneeded medications every day. You can see a list below.
Community members are encouraged to continue turning in unused medications at these 13 local prescription disposal sites (collection sites in Berrien County can be located on the community resources tab at www.voicechangehope.org. Collection sites across the state of Michigan can be found by visiting www.dea.gov, and below are some examples in Berrien County.

Baroda/Lake Township Public Safety
Berrien County Sheriff's Dept.
Berrien Springs Oronoko Twp Police Department
Buchanan City P.D.
Chikaming Township P.D.
Coloma Charter Township P.D.
Lakeland Community Hospital Pharmacy
Lakeland Community Hospital Pharmacy, Napier Ave. (Open 24 hours a day)
Lakeland Pharmacy Shoppe
New Buffalo P.D.
Niles Law Enforcement Complex (Open 24 hours a day) Niles P.D. and Michigan State Police
Walgreens (Open 24 hours a day)
Watervliet City P.D.