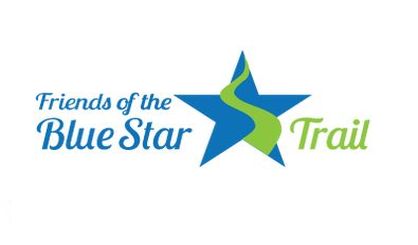 The Friends of the Blue Star Trail will celebrate the grand opening of the recently completed section of the Blue Star Trail in Saugatuck Township on Sunday, May 20.
The celebration will kick off at the south trail-head at the corner of Old Allegan Road and Blue Star Highway at 1:30 p.m. The new trail section runs parallel to Blue Star Highway from Old Allegan Road north past the fire station to North Street.
Folks will be invited to participate in a Fun walk, ride or run north to the fire station. The celebration will feature prizes for kids and adults. Free popcorn, cotton candy and other food items. Music will be provided by the South Haven High School Jazz band.
Check out FOTBST.org for more information on the Blue Star Trail and the celebration.