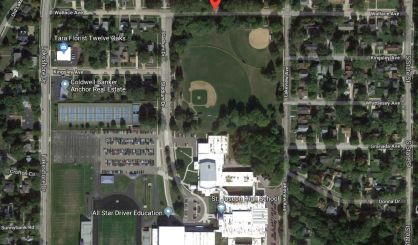 A major street reconstruction project is about to get started in St. Joseph. City Engineer Tim Zebell tells WSJM News they're going to get to work on June 11 not only repaving but also installing new water mains on Wallace Avenue. The work will be from Lakeshore Drive to South State Street and Stadium Drive from Wallace Avenue to the St. Joseph High School entrance. Traffic to the west side of the high school will be maintained this summer, but Wallace between Lakeshore Drive and Lakeview Avenue will be closed.
"By August 24, the schedule requires Wallace to be open between South State Street to and through the Stadium Drive intersection so that school traffic can get in there," Zebell said.
The $1.55 million project will not only fix the road, but Zebell says it will ensure the city no longer has to continually tear up the pavement to fix water main breaks. This is the city's main road construction project for the summer. A public meeting will be held at 6:00 p.m. on May 22 at St. Joseph City Hall for those with questions about the project.