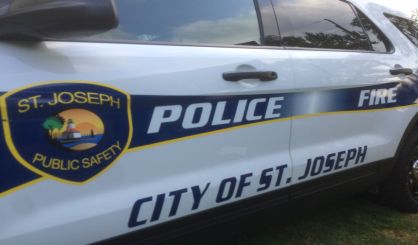 St. Joseph City Commissioners and the public have been updated by Public Safety Director Brian Uridge on plans to better police the community this summer. Last summer, St. Joe Public Safety changed traffic patterns to reduce congestion while making more parking spaces available, and this summer will bring a return to many of those practices. Uridge also said at Monday's city commission meeting there will be more community engagement from police this summer.
"If we get out of our cars and focus on pro-active engagement before there is an issue and not be reactive but proactive and be sure we communicate and listen to the neighbors, I'm sure that we'll have a very good summer," Uridge said.
Uridge said there will be more on-foot patrols this year, along with bike and mounted patrols. He added Berrien County is putting in another lane to the Silver Beach entrance, which should help to further reduce traffic issues in that area this summer.