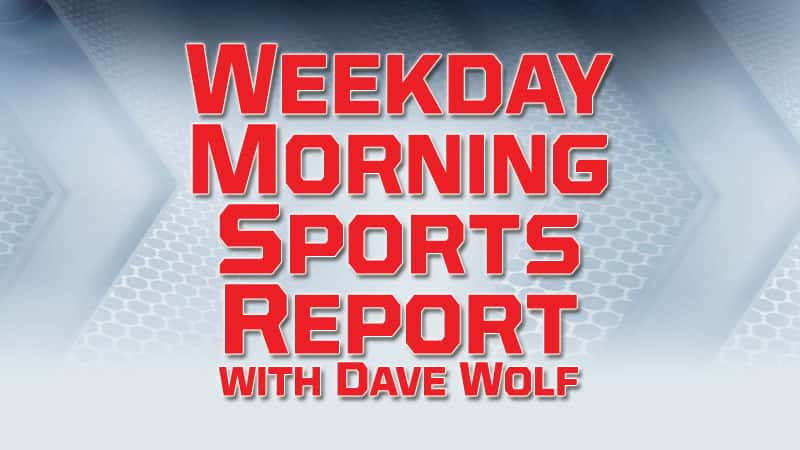 MLB – Major League Baseball
Last Night
Detroit Tigers 6, Cleveland Indians 3
Atlanta Braves 6, Chicago Cubs 5
White Sox were off
Tigers 6, Indians 3 – Goodrum's 2 homers lift Tigers over Indians 6-3
Niko Goodrum homered twice and drove in five runs, and the injury-plagued Detroit Tigers beat Carlos Carrasco and the Cleveland Indians 6-3 on Monday night. Goodrum hit a two-run shot in the fourth inning and a three-run homer in the eighth, and for the second straight day, the Tigers won despite fielding a patchwork lineup against a tough opposing pitcher. Miguel Cabrera is on the
disabled list, and Detroit has also been without Nicholas Castellanos and Jeimer Candelario. The AL Central-leading Indians fell back to .500 and are only two games ahead of Detroit. The Tigers had lost 11 straight against Cleveland, including a four-game sweep in Ohio last month.
Braves 6, Cubs 5 – Albies, Bautista homer as Braves outslug Cubs 6-5
Ozzie Albies hit a leadoff drive for his 13th homer, Jose Bautista connected for a three-run shot and the Atlanta Braves held off the Chicago Cubs for a 6-5 victory on Monday. Julio Teheran (4-1) pitched six solid innings and Tyler Flowers hit his first homer this season as NL-leading Atlanta (25-15) won for the sixth time in seven games. The surprising Braves moved 10 games over .500 for the first time since July 28, 2014. A.J. Minter worked a shaky ninth inning for his second save in the makeup of an April 15 rainout. Minter hit Ian Happ to force in a run with two out, but Kris
Bryant lined out to left to end the game.
Tonight
Chicago White Sox (Lopez 0-2) at Pittsburgh (Williams 4-2), 7:05 p.m.
Cleveland (Tomlin 0-4) at Detroit (Liriano 3-1), 7:10 p.m.           WSJM Sports/Cosy-FM 6:45
Chicago Cubs (Darvish 0-3) at Atlanta (Foltynewicz 3-2), 7:35 p.m.
MLB – Tigers put Candelario on DL with wrist issue
The Tigers have put third baseman Jeimer Candelario on the 10-day disabled list with left wrist tendinitis. Detroit announced the move Monday and made it retroactive to Sunday. Infielder Dawel Lugo was recalled from Triple-A Toledo. Candelario is hitting .272 with five home runs and 16 RBIs. He joins Miguel Cabrera, Leonys Martin, Jordan Zimmermann, Alex Wilson and Daniel Norris on the DL for the Tigers. Outfielder Nicholas Castellanos is out of the lineup Monday night. He hurt a finger on his left hand when he was hit by a pitch against Seattle on Saturday night.
MLB – Color war: Zobrist defies MLB again with black spikes
Ben Zobrist was joined by Chicago Cubs teammates Kyle Schwarber and Steve Cishek in wearing black spikes on Monday despite a warning from Major League Baseball that he was in violation of the sport's uniform regulations. Zobrist posted a letter from MLB on Instagram on Saturday that cited him for violating regulations requiring at least 51 percent of the exterior of a player's shoes be the club's designated primary shoe color. For the Cubs, that color is blue. The letter said Zobrist will be subject to discipline, including a fine, if he continued to wear non-compliant shoes.    Zobrist said he planned to contract Joe Torre, MLB's Chief Baseball Officer.
Supreme Court – Lay your money down: Court says states can OK sports betting
The Supreme Court has cleared the way for states coast to coast to legalize betting on sports, breaking a longtime ban and creating a potential financial boon for states and the gambling industry. The first bets could be placed within weeks. Despite opposition from the major sports leagues and the Trump administration, the high court struck down a federal law that had barred betting on football, basketball, baseball and other sports in most states. States that want to take advantage of the ruling now will generally have to pass legislation to allow sports books to open. Some, including New Jersey, which brought the case to the Supreme Court, have a head start.  Sports leagues had expressed concerns about any expansion of sports gambling. Their huge businesses could be badly harmed if people thought the outcome of games could be altered by someone who had wagered money on a certain result.
NBA – 2018 NBA Playoffs – Conference Finals – (Best of 7)
Yesterday
Golden State 119, Houston Rockets 106                                      GSW leads 1-0
Warriors 119, Rockets 106 – Warriors take opener
Kevin Durant poured in 37 points and Klay Thompson added 28 as the Golden State Warriors handled the Rockets, 119-106 in Game 1 of the NBA's Western Conference finals in Houston. Stephen Curry had 18 points for the defending champs, who started a playoff series on the road for the first time in four years. James Harden had a game-high 41 points for the Rockets.
Tonight
Cleveland Cavaliers at Boston Celtics, 8:30 p.m.                         BOS leads 1-0
NHL – 2018 NHL Stanley Cup Playoffs – Conference Finals – (Best of 7)
Last Night
Vegas Golden Knights 3, Winnipeg Jets 1                                      Series tied 1-1
Golden Knights 3, Jets 1 – Knights square series
Jonathan Marchessault scored twice and Marc-Andre Fleury stopped 29 shots to help the Knights knock off the Jets, 3-1 at Winnipeg to even the NHL's Western Conference finals at a game apiece. The game was scoreless until Tomas Tatar and Marchessault scored four minutes apart late in the opening period. Marchessault added the insurance tally with 11:15 remaining, 88 seconds after Kyle Connor ended Fleury's shutout bid and got the Jets within one goal.
Tonight
Tampa Bay Lightning at Washington Capitals, 8:00 p.m.                WAS leads 2-0
NFL – Lions sign 3 free agents, waive Lewis, Barnes
The Detroit Lions have signed wide receiver Deontez Alexander, tight end Marcus Lucas and cornerback Josh Okonye. The team announced the moves Monday. The Lions also waived wide receiver Kyle Lewis and waived-injured tight end Brandon Barnes. Alexander played two seasons at Franklin College of Indiana. He had 114 receptions for 2,133 yards and 33 touchdowns. Lucas entered the NFL as an undrafted free agent with Carolina in 2014. He was on the practice squad for Oakland and Indianapolis last season. Okonye played last season at Purdue as a graduate transfer. He spent the previous four seasons at Wake Forest.
Salt Lake City 4th city for new Alliance football league
Salt Lake City is the fourth franchise location for the Alliance of American Football. The startup league already had announced Orlando, Atlanta and Memphis for team locales. The Salt Lake City entry granted Monday will play at Rice Eccles Stadium, home of the Utah Utes of the Pac-12, and the site of the opening and closing ceremonies of the 2002 Winter Olympics. A coach for the Utah team will be announced at a future date. The Alliance will feature eight teams playing a 10-week regular season beginning Feb. 9, 2019 _ the weekend after the Super Bowl _ on CBS. There will  be two playoff rounds and a championship game on the weekend of April 26-28.
NCAA Football – Blandino to be NCAA football's director of instant replay
The NCAA says former NFL vice president of officiating Dean Blandino will be college football's director of instant replay. The NCAA made the announcement Monday. Blandino will continue to serve as a rules analyst for Fox's NFL and college football coverage. He held numerous roles with the NFL in officiating from 1994 to 2017, when he left the NFL to join Fox.  Blandino has worked with the NCAA and its College Football Officiating, LLC, at national replay clinics used to train and educate officials over the past few years. The director of instant replay will focus on development and education during college football's offseason.
MWL – Midwest League Baseball
Yesterday
South Bend 11, Lake County 0 – Game 1
Lake County 3, South Bend 2 – Game 2
Great Lakes 6, Bowling Green 5 – 10 Innings
Lansing 4, Dayton 3
Fort Wayne 5, West Michigan 3
Tonight
Bowling Green at Great Lakes, 10:35 a.m.
Dayton at Lansing, 10:35 a.m.
South Bend at Lake County, 6:30 p.m.
West Michigan at Fort Wayne, 7:05 p.m.
MHSAA – MHSAA Approves new tighter transfer rules.
The Michigan High School Athletic Association approved a new set of transfer rules for students who change schools.  The new restriction affects students who transfer to a different school to play a sport that they participated in at their previous school.    The MHSAA's old rule made students sit out a semester when they went from one school to another to play the same sport.   However, the new rule would make students ineligible to participate in that same sport for a full year.  The student would be allowed to play immediately if they play a sport that they didn't play at their previous school.  The new rule takes effect for the 2019-2020 school year with the 2018-19 school year serving as the season that marks which sport that student played.   There are 15 exceptions to the new transfer rule which allows students to become eligible immediately. 
MHSAA – High School Sports
Yesterday
Girls Soccer
SMAC Tournament – Gold Division
Portage Central 3, St. Joseph 2
Gull Lake 5, Mattawan 2
SMAC Tournament – Silver Division
Kalamazoo Loy Norrix 2, Portage Northern 1
Lakeshore 1, Kalamazoo Central 0
SMAC Tournament – Bronze Division
Battle Creek Lakeview 8, Battle Creek Central 0
Niles (Bye)
Girls Soccer
Sturgis 5, Dowagiac 0
Three Rivers 8, South Haven 0
Allegan 1, Otsego 1 – TIE
Paw Paw 1, Vicksburg 0
Buchanan 6, Berrien Springs 1
Kalamazoo Hackett 2, Fennville 0
Michigan Lutheran 8, Brandywine 0
Bridgman 7, New Buffalo 0
Hartford 6, Cassopolis 2
Softball
Lakeshore 2, Caledonia 1 – Game 1
Lakeshore 2, Caledonia 0 – Game 2
Today
Baseball
Niles at St. Joseph, 4:00 p.m. (DH)
Howardsville Christian at Lake Michigan Catholic, 4:15 p.m. (DH)
South Haven at Allegan, 4:00 p.m. (DH)
Dowagiac at Vicksburg, 4:00 p.m. (DH)
Edwardsburg at Sturgis, 4:00 p.m. (DH)
Paw Paw at Plainwell, 4:00 p.m. (DH)
Otsego at Three Rivers, 4:00 p.m. (DH)
Brandywine at Buchanan, 4:00 p.m. (DH)
Softball
Niles at St. Joseph, 4:00 p.m. (DH)
Lakeshore at Mishawaka-Penn, 4;30 p.m. (DH)
Howardsville Christian at Lake Michigan Catholic, 4:15 p.m. (DH)
South Haven at Allegan, 4:00 p.m. (DH)
Dowagiac at Vicksburg, 4:00 p.m. (DH)
Edwardsburg at Sturgis, 4:00 p.m. (DH)
Paw Paw at Plainwell, 4:00 p.m. (DH)
Otsego at Three Rivers, 4:00 p.m. (DH)
Brandywine at Buchanan, 4:00 p.m. (DH)