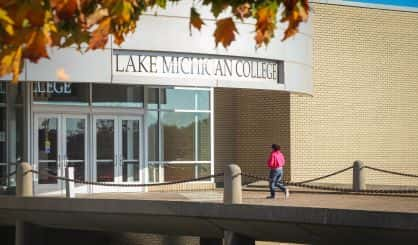 Lake Michigan College is trying out a new kind of summer jobs training program this year. Dean of Career Education Ken Flowers tells WSJM News Automation Engineering Pre-Apprentice Academy starts at the Hanson Tech Center Monday. It's a seven-week summer academy to teach students about design and graphics, advanced cad techniques, industrial safety, robotics, and blueprint reading. The trick to this program is many of the students are sponsored by employers.
"The training is so intensive and they learn so much, you could have you employee as soon as they come in in early August already start being effective in the plant," Flowers said.
Flowers says the 270 hour program will be structured like a real job, further preparing students to get right to work upon completion. Anyone interested in learning more still has time to sign up. Just call LMC.