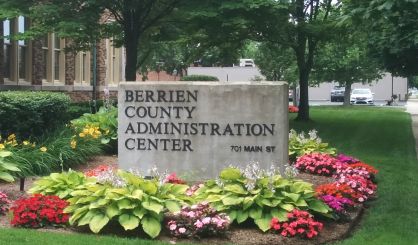 The Berrien County Treasurer's office has been receiving inquiries from residents who would like to chip in to help those in need of property tax assistance. Treasurer Bret Witkowski tells WSJM News since an article published this month about an 88-year-old Niles woman who walked a mile to his office to sign up for a payment plan, he's been getting calls. Witkowski says one woman even sent him $250 to help people in similar situations to the Niles case.
"She mailed a check and we had no place to place it, and I told her that, as of yet, we're not going to invest it with the county," Witkowski said. "I think it needs to be with one of the agencies here in Berrien County that handles foundations and grants and things of that nature. There's a couple of them on our list."
Witkowski says he'd like to work with a non-profit who could administer such donations. In the case of Mildred Gray in Niles, an anonymous citizen came forward to pay off the roughly $1,800 she owed in back taxes. Witkowski tells us, generally, the way to get property taxes waived due to a hardship is to go to a local unit of government. As for those who want to help distressed property owners, he tells us it just shows Berrien County residents care.