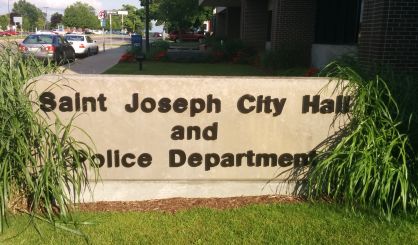 One of the water intake pipes from Lake Michigan for the city of St. Joseph's water supply needs to be cleaned out. Greg Alimenti is the city's water plant superintendent and utility services director and told the city commission the north intake has between two and four-feet of sand that has accumulated along with a layer of zebra mussels that need to be removed. He says there are other worries as well.
"We are also concerned there might be a lot of driftwood, grasses, a lot of debris from the heavy river flow, as we're only a mile and a quarter from the St. Joseph River," said Alimenti.
Those items could have become caught in the pipe during the massive flooding on the river earlier this year. The city commission approved a contract with Underwater Construction of up to $45,000 for the work.