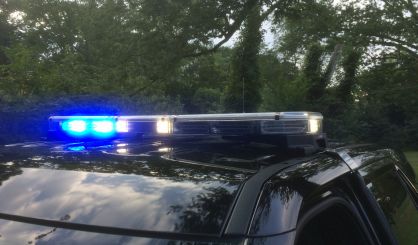 Tuesday will bring the 35th annual Police National Night Out as local police departments look to mingle with the public and establish good relations. St. Joseph Township Police Officer Rick Knapp tells WSJM News there will be a gathering at St. Joseph's Riverview Park featuring demonstrations for the public.
"We're going to have a Jaws of Life demonstration put on by Station 1 of the St. Joseph Township Fire Department, and we're going to have brats and hot dogs," Knapp said.
Knapp says the Night Out is a great opportunity for the whole family.
"I've seen it grow over the years," Knapp said. "It's nice to see every year, it seems like there are more and more younger children as parents bring their young ones out to meet police and fire and paramedics."
They'll also offer ID kits for children. The National Night Out at Riverview Park will run from 5 p.m. to 7:30 this Tuesday. There will also be National Night Out events in Berrien Springs, Buchanan, and Benton Harbor. In the case of Benton Harbor, police will be at City Center Park. They'll be giving away book bags and snow cones.