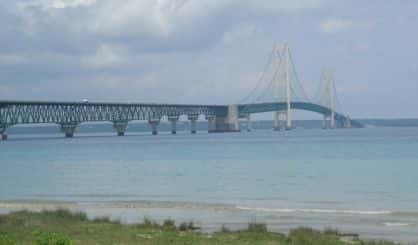 With concerns about the safety of Enbridge Line 5 oil pipeline in the Straits of Mackinac, Senator Gary Peters held a U.S. Senate hearing in Traverse City today. He took testimony from officials from the Coast Guard, NOAA, and Skip Elliott, administrator of the Pipelines and Hazardous Materials Safety Administration.
"Has PHMSA ever ordered the decommissioning and removal of an oil pipeline in the United States of America?" Peters asked Elliot to cheers.
Elliott says they usually work through corrective action orders to get pipeline operators to comply. He says if they didn't , they wouldn't hesitate to force them to cease operations.