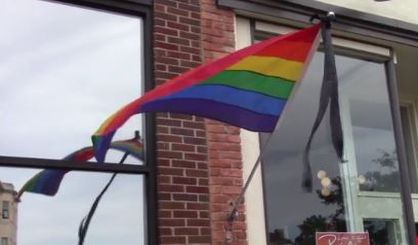 Since news this past weekend that the Trump administration is thinking about establishing a definition of gender for federal departments, people in the transgender community around southwest Michigan are concerned. Paula Camp is a facilitator for a support group at the OutCenter called the League of Extraordinary Genders. Camp told us how transgender Americans she has spoken to are feeling.
"Worry, I guess, about our position in the United States," Camp said. "We're all concerned about our existence."
A New York Times report this weekend was on a memo from the Oval Office to the Department of Health and Human Services directing that department to define gender as either male or female, as assigned at birth. Camp says that created all sorts of concerns.
"Thousands of people in the three-county area here, and more than a million in the United States could be sort of legislated or at least legalized out of existence, and that's a very scary thought for us," Camp said.
Camp tells us the League of Extraordinary Genders meets monthly to discuss such issues. A meeting next week will be focused on this news out of the Trump administration. Anyone looking for support should give the OutCenter a call.