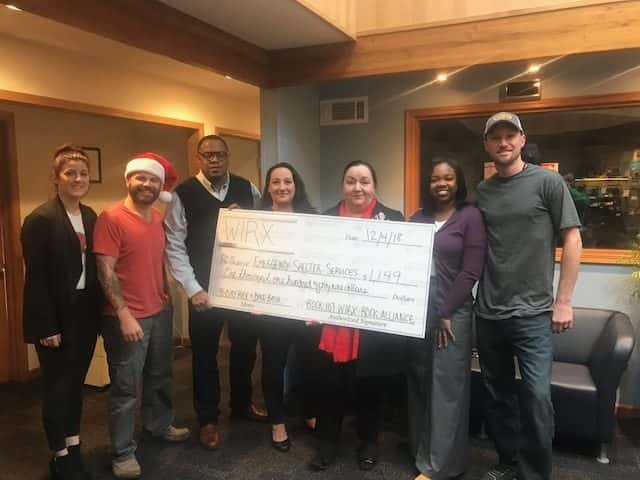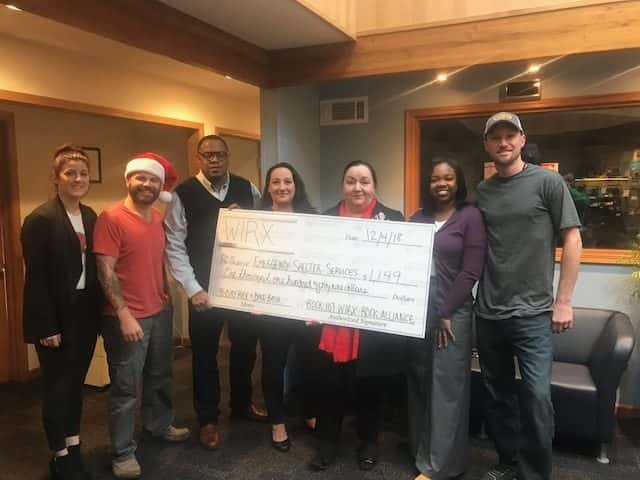 Earlier this week, we donated the funds raised through Bike Bash and the Rock Alliance 3-Day Ride to this year's Rock Alliance partner, Emergency Shelter Services in Benton Harbor! Together with our listeners, we raised $1,149 for them! Check out the video below to hear what Emergency Shelter Services officials had to say about the work they do and the donation!
Joanna Basha, the executive director of Emergency Shelter Services, also wrote us this letter. Read it below!
Mid-West Family Broadcasting,
On behalf of Emergency Shelter Services Organization, I would like to thank you for your contribution. Your financial support helps us continue in our mission and to assist those in our community. As you may know ESS serves no income, homeless, and at-risk of being homeless women, men, and children. Criteria differ from program to program, but all include housing issues.
The generous support of individuals like you makes it possible for our organization to exist and to make the community a great place to live.
Sincerely,
Joanna Basha