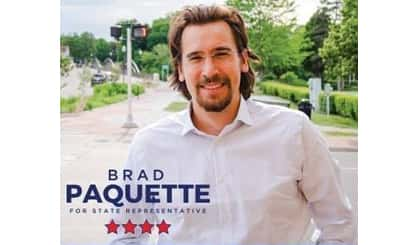 78th District Michigan Representative Brad Paquette is ready to get to work in Lansing. The Berrien Springs Republican was just elected in November, and tells us he looks forward to the start of the 100th Michigan Legislature on Wednesday. He wants residents in southern Berrien County to know his door and phone line are open.
"I think a good state representative is like any good educator," Paquette said. "I used to be an educator, and the most important thing is being able to connect with the learner that's in front of you. Same thing with any constituent. No change there."
Paquette says he's focused on listening and representing his constituents. He says his office is now staffed, and anyone with questions or input is welcome to contact them.