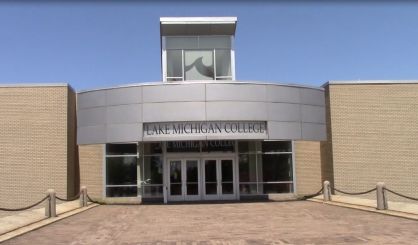 A tuition increase is coming for students at Lake Michigan College. At this week's LMC Board of Trustees meeting, an increase of 1.5% for in-district students was approved. LMC President Trevor Kubatzke tells WSJM News the move is in response to increased operating costs.
"We have standard inflation costs year-to-year as our costs just go up for power, energy, utilities, services, and then last year we added the Todd Center, which added another operational cost to the college and in May we'll open the Wine and Viticulture Center, which will add another operational cost."
Tuition will go up 3% for out-of-district students, and 5% for international students. Kubatzke says the increase for those who are in-district would amount to about $25 per year. He says Lake Michigan College remains less expensive to attend than other nearby community colleges, and much less expensive than a four-year university. While Governor Gretchen Whitmer has proposed a 3% increase in funding for community colleges this year, Kubatzke says LMC can't count on that being approved.