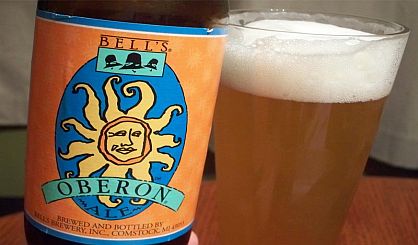 For craft beer lovers, today is nearly a holiday: Oberon Day, the release for the year of Kalamazoo County-based Bell's Brewery's popular wheat ale. Bars started tapping this year's kegs at midnight on Monday to celebrate the official release. Bell's founder Larry Bell says in most of the country, Oberon is only available during the warm months because it's the type of beer that pairs well with sunshine and baseball games. But Bell's operations director John Mallett says it has a different meaning for others.
"It comes out every year just as winter is releasing it's icy grip on us, so it's almost a sign that we've survived," laughs Mallett.
Bell's is even offering to email employers to give beer lovers an attempt at an excused day off. Sweetwater's Donut Mill is also once again getting in on the action by releasing Oberon donuts at both of its bakeries in Kalamazoo and one in Battle Creek, though they're not made with the beer.