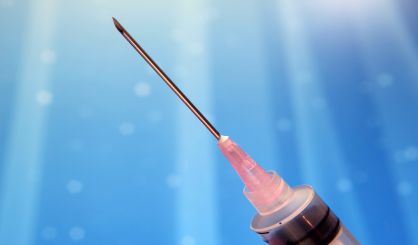 The number of measles cases in southeast Michigan is now up to 22 since March 13. 21 are in Oakland County, and one is in Wayne County. It's all because of an outbreak initially caused by one person who had traveled internationally. Michigan Department of Health and Human Services spokesperson Angela Minicuci tells WSJM News measles is so contagious that state health officials are telling people who may be infected to use caution when so much as seeking medical attention.
"We're not recommending you immediately run to an emergency room or to a doctor," Minicuci said. "We're actually  recommending that you call ahead to let them know that you think that you have symptoms, and that way they can plan appropriately and minimize additional exposures in emergency rooms or a doctor's office setting."
Minicuci says the outbreak is due to the relatively high number of people in the area who don't have the vaccine. County health officials held a clinic for the vaccine over the weekend, and nearly 1,000 people got it. Minicuci told us there have been no Michigan cases of measles outside of Oakland or Wayne counties this year.